Coaches

Drew MacPherson
Club Coach, Head Coach Senior Men's 1st Team, Head Coach Academy Team,
Head Coach Junior Teams

Drew as CLUB COACH is responsible for the overall coaching direction, strategy and rugby development of the Buccaneers rugby program, which encompasses all three men's teams and our junior squads
Drew is a N.C.C.P. Level 3 Rugby Coach, I.R.B. Certified Rugby Coach Instructor and Assessor, and has been twice awarded Rugby Ontario Coach of the Year (2003 & 2006). Drew has extensive experience as head coach of Ontario Rugby Representative Squads and Marshal Division rugby.
Since joining the Buccaneers as head coach in 2013 our rugby program has experienced fantastic success.  The Buccaneers went from a last place team in 2012, to becoming division champions in 2015 and earning promotion to the TRU Keenan A Premier Division.

Lee Yarnton
Assistant Club Coach, Head Coach Senior Men's 2nd Team
Lee will be assisting Drew with coaching our men's teams. Before retiring from his playing career, Lee played professional rugby in Wales and has excellent experience in high level competition. Lee has extensive experience with the back and second row, and is particularly experienced in coaching the forward pack.

Richard Williams
U5, U7, U9 Minis Coach
Richard Williams co-founded the Buccaneers junior program. Richard heralds from Wales and has played high level club rugby in Wales, England, and for the former Toronto Lions RFC, before finally retiring from playing rugby after playing with the Toronto Buccaneers RFC.
Richard is a certified IRB coach, and has won various awards as an outstanding front row player.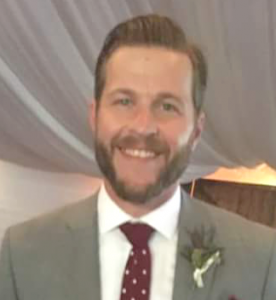 Colin Alexander
Backs Coach
Colin has an extensive CV of playing top flight rugby throughout his career.  The Buccaneers are fortunate to bring Colin in as their Backs Coach to share the wealth of experience he has from playing championship and representative rugby.  Colin is a two-time McCormick Cup Champion (2014 & 2015 Balmy Beach), a Nova Scotia Champion (Halifax Tars 2013), has been an OUA All-Star, OFSAA Gold Medalist and USA Nation All-Star Champion.  Colin's representative rugby credential include Ontario U20, Nova Scotia Keltics (2013-2014), and CRC Atlantic Rock (2014-2017).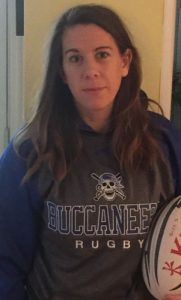 Jenessa Doherty
Junior Program Assistant Coach
Jen brings over 10 years coaching experience to the Buccaneers. Starting in Melbourne, Australia, she was a player/coach with the Northern Panthers Women's Rugby Club for a year before moving to Shanghai, China, where she took up a coaching role with the Shanghai Sharks women's 7s team. After returning to Toronto, Jen joins the Toronto Buccaneers after 3 successful seasons coaching the Malvern Collegiate Girl's Rugby Team, assisting with coaching the TIRF Rising Stars and Select teams and helping build the Toronto Saracens junior boys rugby to a league championship in the 2016 season.
Jen holds a level 2 NCCP coaching certification in rugby. She is also a level 2 ORU certified referee.